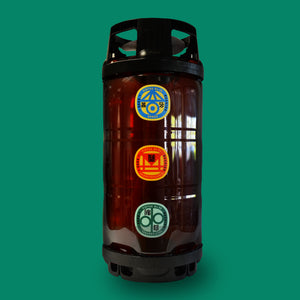 Need Bushido for your next summer BBQ, bachelor party, or maybe just need more on hand?
Bushido's innovative packaging makes it one of the first recyclable kegs available - all you have to do is throw it in your blue recycle bin! This keg is lighter and easier to manage and we tinted the plastic to help protect that precious sake inside.
This keg is 20L (676 oz.) - that's 170 servings!
Please note that this product is the keg only and requires proper hook-up and line. A Sankey 'D' coupler should be used along with Guinness gas.
*Please call 415-332-8466 for shipping information and to speak to our keg specialist.